Eye Removal (Enucleation/Evisceration)
For patients who have blind, painful eyes or tumors in the eye that are not amenable to other treatments, we offer the option of surgically removing the eye. After removal of the eye, we work with local ocularists to help fit the patient with a custom made prosthesis that will match their functional eye.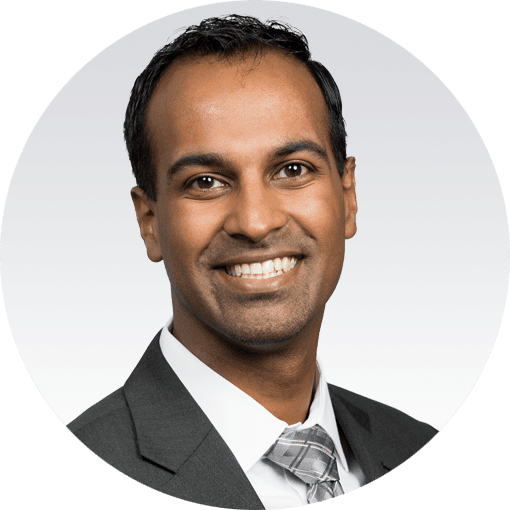 Meet Dr. Kumar
Neel Kumar, MD is a board-certified ophthalmologist and a fellowship-trained oculoplastic surgeon and aesthetic specialist at Triad Eye Institute in Tulsa, OK. Dr. Kumar completed his fellowship training in cosmetic and reconstructive surgery of the face, orbit, and lacrimal system at the University of South Florida in Tampa, FL and the Duke Eye Hospital in Durham, NC.
He performs a variety of oculoplastic and reconstructive procedures, including ptosis repair, upper and lower blepharoplasty, cancer reconstruction, tear duct surgery, cosmetic injections and more.
Schedule a Consultation
We encourage you to schedule a consultation with Triad Eye Institute today. During our meeting, we will advise on whether or not you're an ideal candidate for an Eye Removal, as well as compose a custom treatment plan designed to achieve the clear vision you've always wanted. Call our office today and one of our seasoned staff members will be able to assist you.
Make an Appointment