Blepharoptosis Repair
Blepharoptosis is the term for drooping of one or both upper eyelids.  This may occur in varying degrees from slight drooping to complete closure of the involved eyelid.  In the most severe cases, the drooping can obstruct the visual field and cause positional head changes.
Brow Ptosis
Most cases of brow ptosis occur secondary to involutional changes from descent and deflation of the periorbital soft tissues and soft tissues of the face. Typically, this manifests in the temporal 1/3 of the brow first. The frontalis muscle is responsible for elevating the eye brow. The frontalis is innervated by the frontal branch of the facial nerve. The frontalis muscle is responsible for elevating the medial 2/3 of the brow and with age, collagen laxity, and descent of the periorbital soft tissues, patients develop temporal brow droop.
Entropion / Ectropion Repair
Ectropion and entropion are common maladies of the eyelid margin that can directly affect ocular function and patient comfort; surgical repair is commonly performed.
Eyelid Lesion Removal
Eyelid lesions are a common occurrence. Patients commonly present to their eye care provider complaining of a lesion growing near their eye. While many of the lesions are benign in nature, periocular malignancy is common. As such, appropriate documentation and biopsy techniques will lead to better patient outcomes and aid in further treatment, should referral to a subspecialist be required.
Restylane® and Botox® Cosmetic
Restylane® is a cosmetic filler that is injected into areas of decreased volume that show up in your face over time due to aging, smoking and the effects of gravity and sun.
BOTOX® Cosmetic is a nonsurgical treatment that is injected directly into the muscles between the brows. It works by blocking nerve impulses to the injected muscles. This reduces muscle activity that causes moderate to severe lines to form between the brows.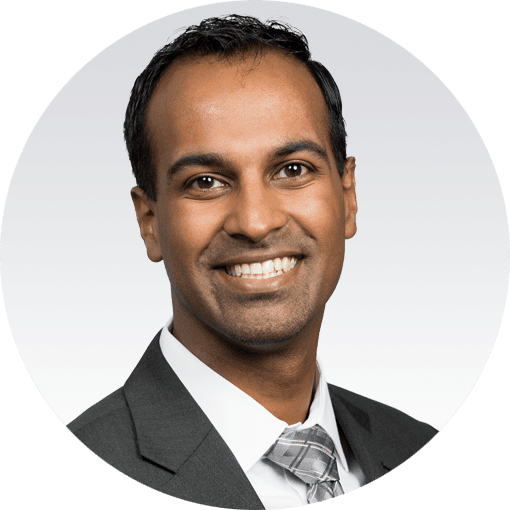 Meet Dr. Kumar
Neel Kumar, MD is a fellowship-trained ophthalmologist specializing in ophthalmic plastic and reconstructive surgery at Triad Eye Institute. He performs a variety of functional and cosmetic oculoplastic procedures, including brow lifts, brow ptosis repair, upper and lower blepharoplasty and more.
He graduated from the from the University of South Alabama College of Medicine in 2010 and completed Fellowships in cosmetic and reconstructive surgery of the eyelids, orbit and lacrimal system at the University of South Florida-Morsani College of Medicine in Tampa and Duke University Hospital in Durham, North Carolina.