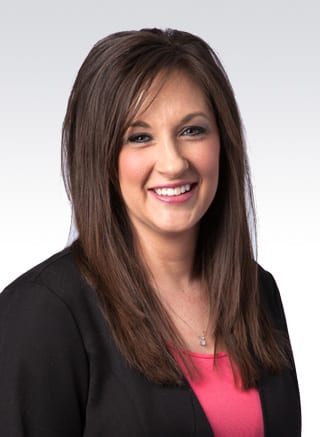 Joni Couch, O.D.
Optometrist
Specialty
Optometrists

Medical Schools
Northeastern State University College of Optometry
Internships
Optometric Externship - VA Hospital, Muskogee, OK
Rural Clinic Internship -Jay, Salina, Stilwell and Sallisaw, OK
Hospital Internship - WW Hastings Indian Health Service Hospital, Tahlequah, OK
Hospital Internship - Northeastern State University Optometric Clinic, Tahlequah, OK
Board Certifications
Certified by the National Board of Examiners
Licensed by the Oklahoma Board of Examiners in Optometry
Bio
Joni Couch, OD came to Triad Eye Institute in 2005 as Director of Mobile Services. As Director of Muskogee Mobile Services she provides eye screenings in eastern Oklahoma. This service has been provided for over 25 years by Triad Eye at no charge to the recipient. Dr. Couch also provides services to patients within the clinic with experience in ocular disease and pre- and post-operative surgical care. Dr. Couch grew up in Vian, Oklahoma. She attended college at Northeastern University in Tahlequah where she received a Bachelor of Science in Biology in 2000 and a Bachelor of Science in Vision Science in 2002. In 2005, she went on to graduate from Northeastern State University College of Optometry as a Doctor of Optometry. She is a member of the Oklahoma Association of optometric Association and the American Optometric Association. Dr. Couch is Anterior Segment Laser certified and Therapeutically Licensed. Dr. Couch resides in Gore, Oklahoma where she also operates her own private practice.