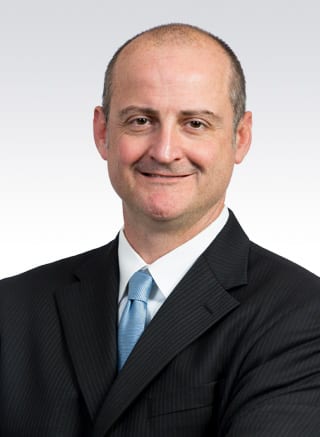 Brett Enyart, O.D.
Optometrist
Specialty
Optometrists

Medical Schools
Northeastern State University College of Optometry, Tahlequah, OK
Internships
W.W. Hastings Hospital, Tahlequah, OK
Northeastern State University College of Optometry Clinics, Tahlequah, OK
Cherokee Nation Rural Eye Program
Residencies
Ocular Disease - Triad Eye Institute, Tulsa, OK
Board Certifications
Certified by the National Board of Examiners
Licensed by the Oklahoma & Colorado Boards of Examiners in Optometry
Bio
Brett Enyart, O.D. has been with Triad Eye Medical Clinic since 2001. He came to Triad through its Optometric Residency Program, in which he served as the program director from 2004 through 2008. Dr. Enyart has been the Clinical Director at Triad since 2007. He holds appointments as an adjunct professor of optometry at Northeastern State University College of Optometry and the University of Missouri-St. Louis College of Optometry. Dr. Enyart received his Bachelor of Science from Northeastern State University and then earned his Doctor of Optometry degree in 2000. During his clinical training, Dr. Enyart completed an internship at Eye Associates of New Mexico in Albuquerque and Santa Fe. He holds licenses in Oklahoma and Colorado. He holds certifications in Anterior Segment Laser and Visx Excimer Laser procedures. He is a member of the American Optometric Association and the Oklahoma Association of Optometric Physicians. Dr. Enyart resides in Tulsa with his wife and two sons.