Facial Spasms
Some patients are unable to keep their eyes open or control their facial movements due to abnormal muscle spasms in the face. This becomes very bothersome because patients are fighting to keep their eyes open just to do daily activities.
Some of these conditions include Benign Essential Blepharospasm (BEB), Hemifacial Spasm, and facial synkinesis (due to prior trauma or facial nerve injury).
Unfortunately many of these conditions have no cure, but the symptoms can be treated with neuromodulators (such as BOTOX®) that are often covered by your medical insurance company. Surgical procedures can also improve the condition in severe cases.
Dr. Neel Kumar completed years of training in order to specialize in treating abnormal facial spasms. We will work with you to develop a care plan based on your individual case and needs.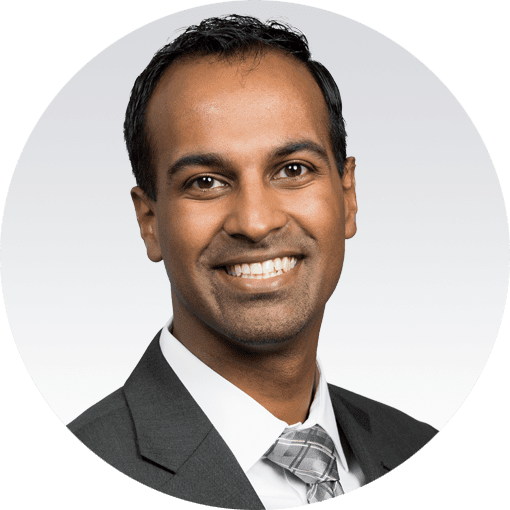 Meet Dr. Kumar
Neel Kumar, M.D. is a board-certified ophthalmologist and a fellowship-trained oculoplastic surgeon and aesthetic specialist at Triad Eye Institute in Tulsa, OK.
Dr. Kumar completed his fellowship training in cosmetic and reconstructive surgery of the face, orbit, and lacrimal system at the University of South Florida in Tampa, FL and the Duke Eye Hospital in Durham, NC.
He performs a variety of oculoplastic and reconstructive procedures, including ptosis repair, upper and lower blepharoplasty, cancer reconstruction, tear duct surgery, cosmetic injections and more.
Schedule a Consultation
We encourage you to schedule a consultation with Triad Eye Institute today. During our meeting, we will advise on whether or not you're an ideal candidate for Eyelid and Facial Dystonia, as well as compose a custom treatment plan designed to achieve the clear vision you've always wanted. Call our office today and one of our seasoned staff members will be able to assist you.
Make an Appointment