Click the button to use our online appointment request form or call the Triad Eye Institute clinic location nearest you.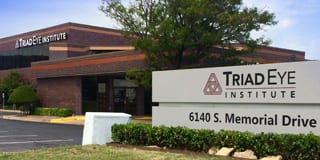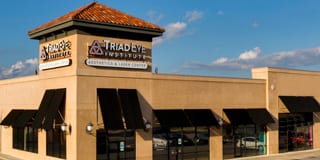 Triad Eye – Aesthetics & Laser Center
6827 S. Memorial
Tulsa, OK 74133
Phone: 918-252-2020
Located just west of Woodland Hills Mall
Map & Directions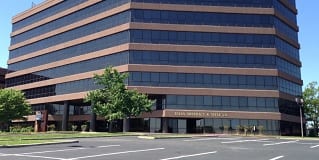 Triad Eye – Tulsa Satellite Clinic (T2)
8023 E. 63rd Pl. – Suite 500
Tulsa, OK 74133
Phone: 918-252-2020
Located on 5th floor of Two Memorial Place
Map & Directions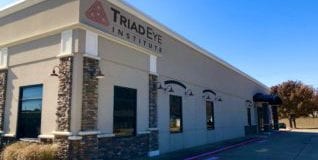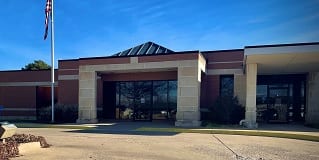 Triad Eye – Bartlesville
3615 SE Kentucky St.
Bartlesville, OK 74006
Phone: 918-333-2020
Located just west of SE Washington Blvd.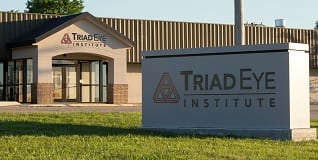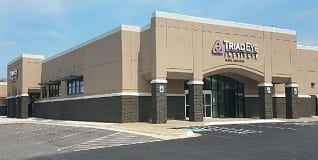 Triad Eye – McAlester
1001 E. Wyandotte Ave.
McAlester, OK 74501
Phone: 918-302-9232
Located at the intersection of Wyandotte Ave. and S. Strong Blvd.
Map & Directions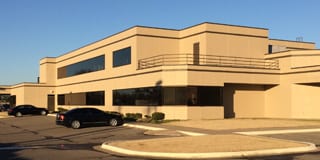 Free Mobile Vision Screenings
Triad Eye Institute is proud to offer complimentary screenings to anyone age 55 or older through our Mobile Screening Program. Each week, our mobile screening teams visit towns across eastern Oklahoma providing seniors the opportunity to speak with an eye care professional and receive a screening for cataracts, glaucoma and more.
Our caring team of optometrists screen for the following disorders:
Cataracts
Glaucoma
Diabetic Eye Disease
Chronic Dry Eye
External Diseases of Eyes & Lids
Reduced Vision Due to Sagging or Drooping Eyelids
Triad Eye Institute is committed to providing Oklahoma seniors with access to advanced eye care. We provide these FREE vision screenings as a way for Oklahoma's seniors to maintain proper ocular health, learn how their vision changes with age and what treatment options are available.
Schedule an Appointment
Call today to schedule your consultation at Triad Eye Institute. Our team will work to create your customized treatment plan utilizing our leading-edge techniques and technology.