Toric Intraocular Lenses
Toric Intraocular Lenses have been available since the late 1990s and are designed to correct a patient's astigmatism. These lenses are often considered as "special" or "premium" because they provide multiple vision enhancing benefits.
Toric lenses are designed to correct both cataracts and astigmatism at the time of surgery and provide distance vision, but require the use of glasses for reading.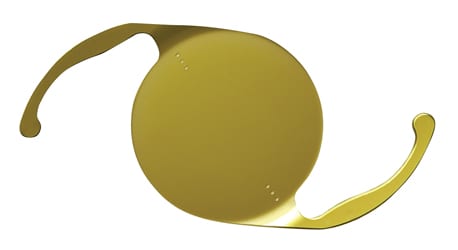 Crisp, Clear Distance Vision for Astigmatic Cataract Patients.
AcrySof® IQ PanOptix® Trifocal IOL
The PanOptix Trifocal IOL is a revoluntionary new intraocular lens that is changing the way people see the world after cataract surgery. The first ever trifocal lens available in the US, the PanOptix lens provides a full range of vision…near, intermediate and distant.  Triad Eye Institute is proud to offer this advanced lens technology to our cataract patients. Click the image below to learn more about the PanOptix Trifocal IOL at Triad Eye Institute.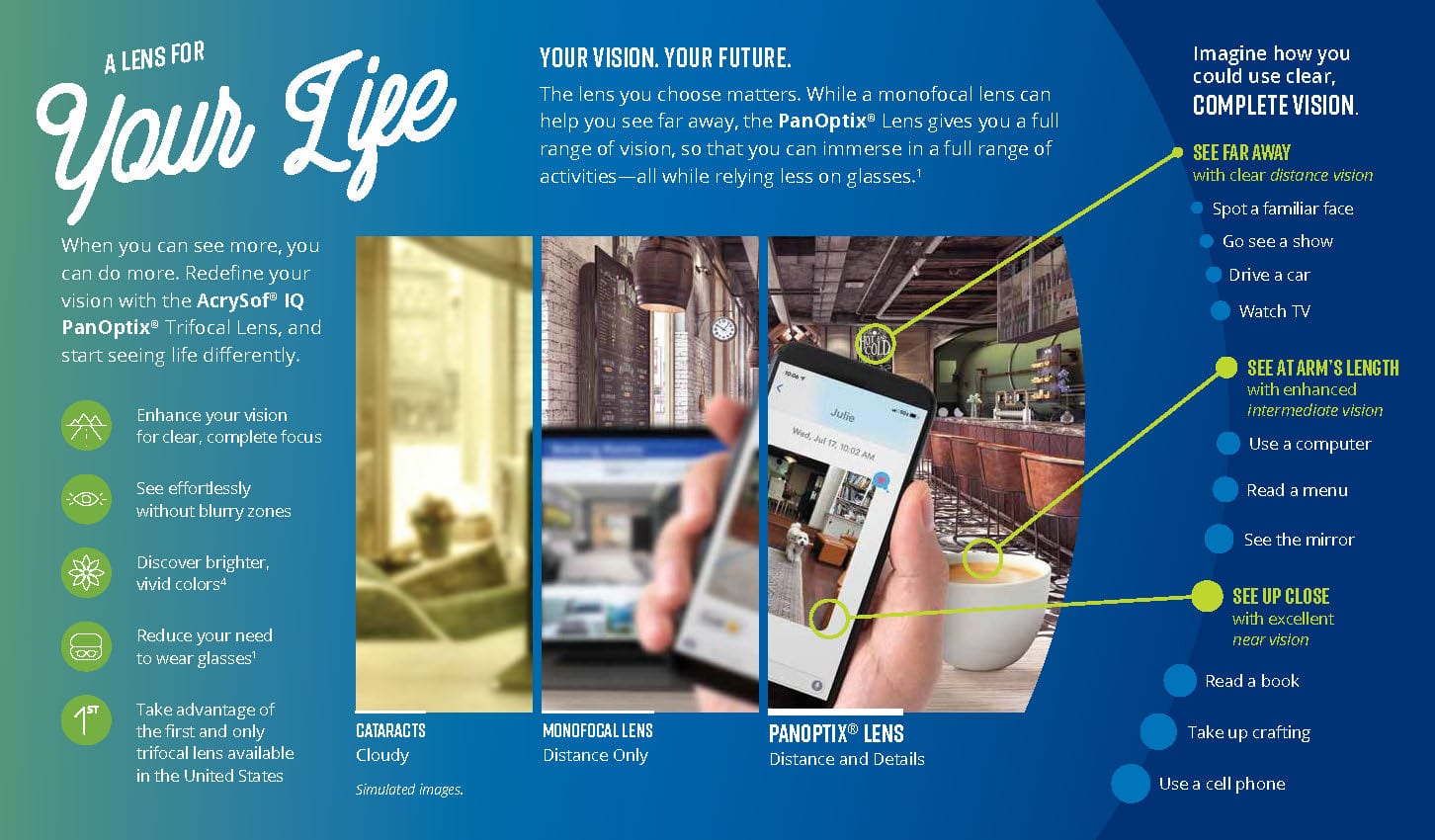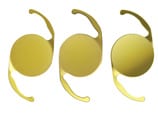 These lenses help focus light onto the retina in specific amounts. The type of Toric Intraocular Lens that will be most appropriate is determined by several factors including the shape of the patient's cornea and power of the lens.
A comprehensive examination of the eye will determine which, if any, Toric Intraocular Lenses will provide to most benefit.
About Toric Intraocular Lenses
Meet Dr. Conley
Ryan P. Conley, D.O. is fellowship-trained, board-certified ophthalmologist who performs advanced cataract surgery. In 2012, Dr. Conley performed Oklahoma's first LenSx® laser-assisted cataract removal procedure.
He also performs LASIK blade-free vision correction, refractive lens implant surgery and various cornea transplant procedures.
Dr. Conley is a member of the American Academy of Ophthalmology, American Osteopathic College of Ophthalmology Otolaryngology Head and Neck Surgery, American Society of Cataract and Refractive Surgery, American Osteopathic Association, and Oklahoma Osteopathic Association.
Schedule a Consultation
We encourage you to schedule a consultation today. During our meeting, we will advise on whether or not you're an ideal candidate for Cataract Surgery with Toric Intraocular Lenses, as well as compose a custom treatment plan designed to achieve the clear vision you've always wanted. Call our office today and one of our seasoned staff members will be able to assist you.