Multifocal Intraocular Lenses
Advances in lens technology and new FDA approvals have provided more lens options for patients seeking multifocal capabilities. With a Multifocal Intraocular Lens, patients can experience excellent vision up close, far away and at every point in between.
Designed to deliver excellent visual quality and acuity over a range of distances, Multifocal Intraocular Lenes could reduce your dependence on spectacles for activities such as:
Cooking, Cleaning and Playing Cards
Reading, Smart Phone or Tablet Use
Watching TV, Driving and Attending Sporting Events
Shopping, Golfing and More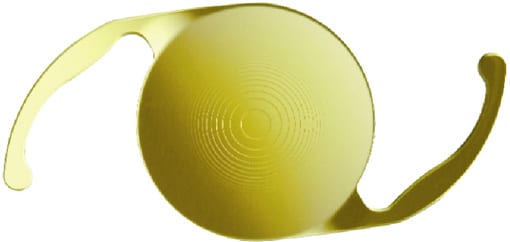 Multifocal Intraocular Lenses lenses provide the closest sensation of having perfect vision no matter the focal length, however, they are not right for every patient. Certain limiting factors include the severity of the patient's initial vision problem, individual lifestyle and vision correction needs.
About Multifocal Intraocular Lenses
Meet Dr. Conley
Ryan P. Conley, D.O. is fellowship-trained, board-certified ophthalmologist who performs advanced cataract surgery. In 2012, Dr. Conley performed Oklahoma's first LenSx® laser-assisted cataract removal procedure.
He also performs LASIK blade-free vision correction, refractive lens implant surgery and various cornea transplant procedures.
Dr. Conley is a member of the American Academy of Ophthalmology, American Osteopathic College of Ophthalmology Otolaryngology Head and Neck Surgery, American Society of Cataract and Refractive Surgery, American Osteopathic Association, and Oklahoma Osteopathic Association.
Schedule a Consultation
We encourage you to schedule a consultation today. During our meeting, we will advise on whether or not you're an ideal candidate for Cataract Surgery with Multifocal Intraocular Lenses, as well as compose a custom treatment plan designed to achieve the clear vision you've always wanted. Call our office today and one of our seasoned staff members will be able to assist you.