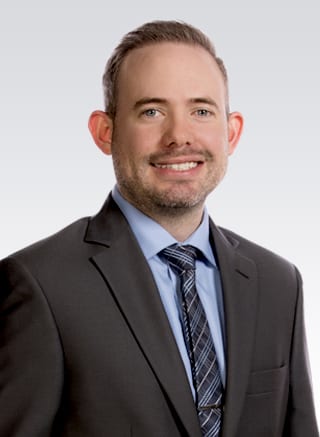 Curtis DuBois, O.D.
Optometrist
Specialty
Optometrists

Medical Schools
University of Missouri-St. Louis College of Optometry
Residencies
Ocular Disease and Refractive Surgery - Triad Eye Institute
Board Certifications
Licensed by the Oklahoma Board of Examiners in Optometry
Bio
A native of Oklahoma City, Curtis DuBois, O.D. joined the Triad Eye team in 2018.  He attended undergraduate school at Oklahoma Baptist University and earned a degree in Natural Science.  Upon graduation from OBU, Dr. DuBois served for more than seven years in the United States Marine Corps as an Air Support Control Officer and as an Assistant Operations Officer for an infantry battalion. After leaving the Marine Corp, Dr. DuBois attend the College of Optometry at the University of Missouri-St. Louis. Dr. DuBois completed his residency in ocular disease and refractive surgery here at Triad Eye Institute. His focus is on surgical co-management and treatment of ocular disease as well as anterior segment therapeutic and refractive laser surgery. Dr. DuBois resides in Tulsa with his wife, Jordan, and baby son, Devereaux. His hobbies include music, food, enjoying the outdoors and playing with his two rambunctious border collies, Dagny and Atlas.