Mary Anne Ahluwalia, D.O.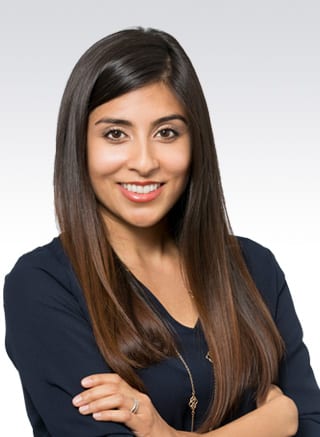 Mary Anne Ahluwalia, D.O.
Ophthalmologist & Glaucoma Specialist
Specialty
Ex-PRESS Device Implantation/Trabeculectomy
Cyclophotocoagulation
Glaucoma Drainage Devices
Laser Trabeculoplasty
LenSx® Laser-Assisted Cataract Surgery
MIGS - Microinvasive Glaucoma Surgery

Medical Schools
Western University of Health Sciences, Pomona, CA
Residencies
Ophthalmology - Oklahoma State University Medical Center, Tulsa, OK
Fellowships
Glaucoma - Vold Vision, Fayetteville, AR
Board Certifications
American Osteopathic College of Ophthalmology
Bio
Mary Anne Ahluwalia, D.O. is a board-certified ophthalmologist and fellowship-trained glaucoma specialist. Dr. Ahluwalia performs comprehensive eye exams along with medical and surgical treatments for glaucoma, including microinvasive glaucoma surgery (MIGS), trabeculectomy and the implantation of glaucoma drainage devices. She has written articles for Glaucoma Today, a leading national glaucoma publication. She also has been a sub-investigator in several FDA-approved clinical trials for new glaucoma treatments. Dr. Ahluwalia is a member of the American Glaucoma Society and the American Academy of Ophthalmology. Dr. Ahluwalia is an active member of Leadership Tulsa. She is passionate about international medicine and has traveled to Ghana (Unite for Sight), Mexico (Good Samaritans), Peru and India to provide medical and surgical care.